Martha Peterson, Class of 1965; donning her favorite Bishop Kelly Baseball sweatshirt, and armed with her garden gloves and shovel, pulled onto BK's campus with a carload of flowers; which she lovingly planted around the landmark rock at the entrance of Peterson Field, named after her parents Dr. Roy & June Peterson. Thank you Martha, for making the grounds of Bishop Kelly even more beautiful!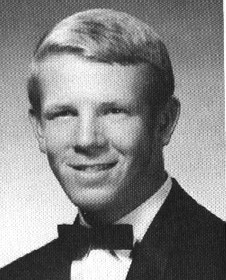 Daniel "Hoot" G. Gibson (March 3, 1947,- April 25, 2019)

Daniel Gary Gibson, Jr., known as Hoot, passed away April 25 in Caldwell, ID. He was born March 3, 1947, in Spokane, WA to Daniel and Elizabeth Gibson.
More information can be found on John's BK65 page [Click Here].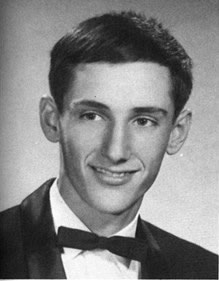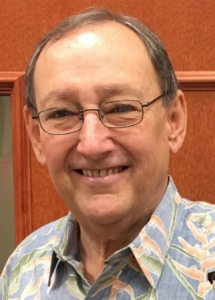 John M. Anacabe passed away on Wednesday, February 13, 2019.
John said, "I am survived by the love of my life, Nancy, son Nik and his family, stepsons Scott Hiner and Chad Hiner and their families, sister Linda and her family and Nancy's brother Carl and his wife Mary.
There will be no services. I don't like to be the center of attention."
More information can be found on John's BK65 page [Click Here].
Obituary is incomplete but you can write a note on Obituary page here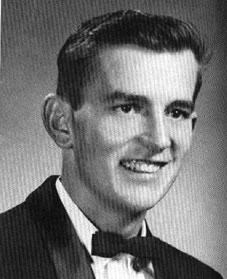 Mike Byrne passed away on Sunday, December 23, 2018.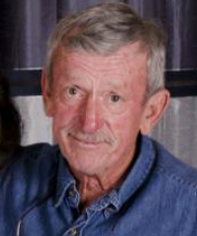 Julie Byrne, Mike's wife, reported that Mike had been ill for a year before his passing and wanted to let us all know of his passing and that she loved him very much and misses him greatly. Born March 18, 1946. Is survived by Linda Byrne Montgomery and wife Julie.
More information can be found on Mike's BK65 page [Click Here].
Welcome to Bishop Kelly High School Class of 1965
The Bishop Kelly High School, Class of 1965 was the greatest group of friends imaginable.  Most of our classmates grew up together: preschool, elementary, high school, even college for some.  There were many events that bound us together: Christianity, sports, dances, births, deaths, old school (St. Teresa's), new school (BK), and being socially involved in each others lives, day-in and day- out.  Our lives were so intertwined, it is hard to figure out how or why we ever managed to move away from one another. This class was "American Graffiti".  Many loses that pull at our heart-strings include several friends never forgotten.
Register on the site for your secured access to memories, blogs, photos, newsletters, year books and manage your own contact information and profile. Provide a way to stay connected with your many friends.Please stay in touch with your friends and help others stay in touch with you by keeping your personal information updated. This website and all information contained herein is SSL secured for authorized member use only.

The captions and identities have been protected in the slideshow below.  Click here to see the entire gallery with identities. (You must be logged in to access.)
Time remaining until our 55th Reunion
Bishop Kelly High School – 2015